An icon at home
An orthodox icon is an integral part of an orthodox culture. Reverence of icons – is worship of the sacred image. Orthodox churches are decorated by murals and icons. Coming to churches the Orthodox Christians put candles and icon lamps in front of icons. They pray and sing church chants in front of the them.
The reverence of icons should be not only in a church but also at any Orthodox Christian's home. In the first place it is necessary to have icons of the Saviour and the Mother of God, but it may be supplemented with icons of especially hallowed Saints, personal icons and measured icons of children.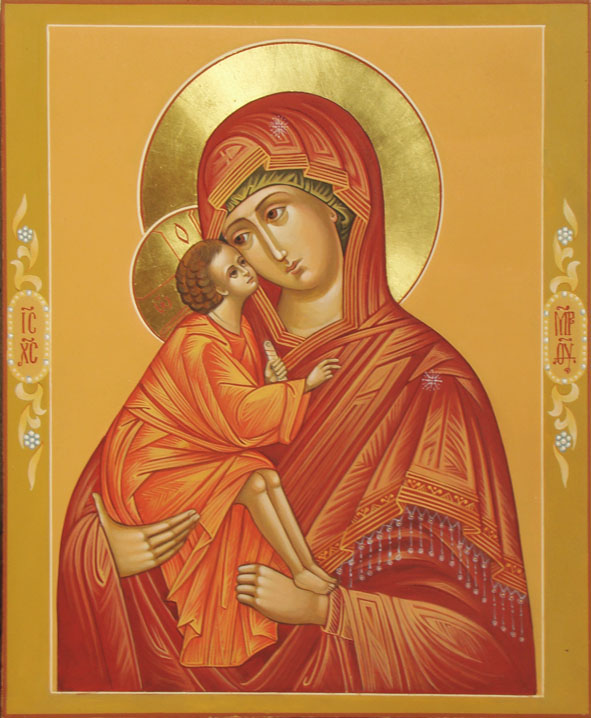 They are often placed on the eastern wall of a room, but not always. The main thing is a purpose of the icons – not an attempt to follow the fashion but the dedicates of one's heart and soul.
"Any Christian should have … holy and honoured images painted in icons at home. The place should be properly decorated and have an icon lamp… One should touch the images only with a clear conscience… You should revere them at any prayers and at any glorification of God…" Monk Spiridon DOMOSTROY XVI cent.
Our works
| | |
| --- | --- |
| Triptych Deesis | Triptych Deesis in Kyoto |
| Deisis | The Most Holy Theotokos of Kazan and Pantocrator |
| Twelve Great feasts | Holy Right-believing Prince Alexander Nevski, Holy martyr Irene |